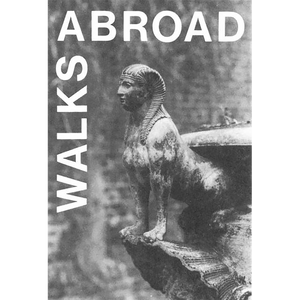 As discussed elsewhere here, Janet Sherbourne is a total cult artist, talked about in hushed tones by music obsessives from Tokyo to Portland to Stockport.

Her work across late night art-ballads, systems music, gamelan, latin jazz and synth pop has appeared in fits and starts from the 80s till now on various privately issued tapes LPs and sevens. On this tape from 1987 she joins regular collaborator Mark Lockett for a slightly more jazz-oriented set.


The whole thing brings to mind a DIY take on the 80s Norma Winstone sides on ECM or perhaps the oddball ambient cabaret of Freestyle by Karin Krog. That being said, this really couldn't be anyone else, all the singular weirdness and charm of her previous projects is still very much in evidence.
The dead-calm, blossoming accordion patterns on the first track Lazy Haze are a stunning start. From there a palette is established: Satie-esque piano, glassy DX7, skippy electronic drums, more of that accordion and Janet's driven-snow vocals.

Possibly it's my age, but fm synthesis, drum machines with their controls set to jazz and subtly weird cod-American-songbook lyrics awaken something in me. The residue of a memory of the house bands of Wogan or Pebble Mill at One, of pastel sets and plastic jewellery, of absorbing the bad vibes of my friend's mum's messy divorce, of Ghostwatch.



Whatever it is, this tape lands me straight in a very particular strand of warped late-80s English hyper-reality that lurks at the base of my brain and I can't get enough. Regardless of my own particular aesthetic quirks, as more of her catalogue becomes available, and more facets of her music present themselves, it becomes abundantly clear Janet is a true original..